Fillers
Face / Dermal Fillers are applied with the use of small injections of gel that contains hyaluronic acid. It fills in wrinkles which gives volume to soft tissue in the skin. It can be applied to various parts of the face including areas around: the eyes, cheeks, mouth, lips and jawline.
Description
Medispa offers 3 brands for the treatment: Restylane, Juvederm, Sculptra.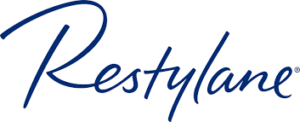 Restylane is a range of hyaluronic acid-based products. Restylane fillers are injectable gels used for filling out wrinkles and lines or increasing fullness in lips or face. All products work to naturally enhance facial features by replacing or enhancing volume to facial features giving a long-lasting, yet non-permanent result. Restylane fillers can be administered by an appropriately trained aesthetic healthcare professional to smooth away wrinkles and fine lines, create fuller and more accentuated lips, and add volume or contour facial features such as the cheeks.
JUVÉDERM® is a hyaluronic acid filler . Each product in the JUVÉDERM® collection of fillers adds volume to a different area of the face – without surgery. All JUVÉDERM® fillers are a smooth, crystal-clear gel that are administered by injection in your aesthetic healthcare provider's office.
Sculptra, nicknamed the "Liquid Facelift", is an incredible facial injectable made from poly-L-lactic acid, which helps replace lost collagen. With its biocompatible and biodegradable characteristics in the inner layer of the skin, it yields remarkable efficacy by stimulating collagen regeneration and correcting facial tissues. There will not be any residue in the body since poly-L-lactic acid can be biodegradable into lactic acid, carbon dioxide and water, which will be absorbed naturally by the body.
Features
• Efficacy for more than 2 years.
• The face looks younger and firmer gradually, giving you a more natural-looking
appearance.
• It's your own collagen, particularly suitable for those who don't like foreign fillers